ABOUT DENA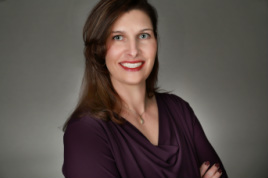 Dena Gudaitis is a seasoned Communications Strategist with over 15 years of experience at multiple news outlets and several non-profit and international development organizations. Her areas of expertise are media relations, event planning, crisis communications, project management and content development.

She is a graduate of American University's programs in Journalism & Public Affairs (M.A.) and Multimedia Design & Development (B.S.). Early in her career, she gained foundational experience in the new media, e-commerce and PR departments at National Public Radio (NPR), C-SPAN, and WAMU 88.5 FM Radio in Washington, DC.

She began her career as an Associate Producer at ABC News's headquarters in New York City where she worked on political, culinary, and lifestyle productions for the company's multi-platform digital news channel.

Following the nearly five years spent as a journalist, Dena entered the international development arena by joining the small Public Information team at the UN World Food Programme's (WFP) New York Liaison Office. She helped develop relationships with chefs, VIPs and mainstream news reporters working on disaster relief coverage of the Pakistan floods, Horn of Africa famine, and the Haiti earthquake.

To expand her professional horizons, Dena moved abroad to Nairobi, Kenya where she primarily taught journalism, new media, and PR ethics courses at a private, international university. She lived in East Africa for 15 months before returning to the United States. This international experience has enhanced her ability to serve international clients.

Upon returning to the East Coast, Dena worked as a Senior Communications Specialist for a prime USAID contractor, Family Health International (FHI 360). Her project supported digital finance and technology activities for a section inside USAID's Global Development Lab. Dena later oversaw various media, partner outreach and advocacy activities for Malaria No More's Washington, DC Policy office as their Global Communications Manager and later led Women for Women International's global positioning efforts as their Director of Communications.

​Dena has also been invited to discuss her expertise as a guest speaker for events hosted by several international relations programs including Johns Hopkins University (JHU) and University of Maryland (UMD).

Currently, Dena is consulting for various USAID-funded projects and NGO clients and is based in the Washington, DC metro area.

In her personal time, Dena can be often found reading, running, traveling and volunteering.


---